Adoption Day
Recent Adoptions
Congratulations to all of our pups who found forever homes during March
!
Butch
Sadie
Stardust
Ink Spot
Max
Lucy
Jazzy
Clooney
Duke Anderson
Trevor
Squatty
Callie
Follow Us on Instagram
Upcoming Events
Saturday, April 19
Golden Gala
Monday, June 2
Golden Open
Golf & Tennis
Tournament
Shop Amazon, Support AGA
Use the link above to shop on
Amazon
and a portion of your purchase will be donated to AGA!
Bissell is a
Friend to AGA
Bissell has shown a long-standing commitment of support for homeless pets, and as a family run company, this passion starts at the very top. Bissell's Director of Corporate Affairs and Bissell Pet Foundation Founder, Cathy Bissell, believes that every pet should have a home and every home should have a pet. In fact, Bissell Pet Foundation awarded AGA a grant for $4,000 in December to be put toward the medical care of our Golden seniors!
If you need a floor cleaning product this year, one specially designed to tackle pet hair and odors, AGA will benefit if you buy it from Bissell. If we accumulate five Bissell cleaning product purchases in any given quarter in 2014, AGA will be entered in a drawing to win $5,000. Please shop Bissell here. If you purchase a product, please use the code "ADOPT" in the coupon or redemption code box and then select Adopt a Golden Atlanta.
Help Prevent
Canine Cancer
Have what it takes to help prevent canine cancer? If you have a purebred Golden Retriever younger than two years of age, register your dog with the Morris Animal Foundation to get involved with this important study. VCA Buckhead Animal Hospital is one of the clinics participating, so if you have a Golden that qualifies for this study, contact them to get involved!

Letter from the President
It's Spring - Time to Recap!
You have heard all of this from me before. What better time to recap than springtime when our dogs wake up from a cold winter's nap?
12 Step Program
Get pet health insurance. No more putting it off.

Do not shave your Golden. It is harmful.

Contact us if you have a medical problem with your Golden.
Contact us if you have a behavioral problem with your Golden.
Make sure your Golden is on heartworm and flea preventative.
Do not use Trifexis. Too many bad reports.
Feed your dog a grain-free dog food.
If you have an electric fence, test it.
Never leave your dog alone in the yard. Stealing dogs in on the rise.
Don't leave your dog in the car. Heat and theft are dangers.
Think about volunteering. We need you.
Please support us financially in any way you can.
-Lauren Genkinger
Orphan of the Month:
Daisy
Meet Daisy, our April 2014 Orphan of the Month!
This loving Golden is 8 years old and is as affectionate as can be. She has perfect house manners and loves to follow her humans around the house so she can always be nearby. She will even give you a shake with her paw to let you know that she appreciates you!
Daisy gets along just fine with male dogs big or small, but she is looking to be the only female dog in her new home. Even though she has some stiffness in her hips, she loves to relax outside with her friends and soak up the sun. Her future family will be very lucky to have her, and we can't wait for her to find them!
If you are interested in meeting Daisy, please call us at 404-DOGLESS or send us an email to make arrangements for a visit. You can also meet our other orphans at Adoption Day on Sunday, April 6, at The Pet Set.
Buy Your Golden Gala Tickets Now
You won't want to miss this year's Golden Gala -- new venue, new entertainment and lots of new auction items! Join in on Saturday, April 19, from 7-10 p.m. at the Atlanta History Center on West Paces Ferry Road to see the miracle of rescued Golden Retrievers, feast on four food stations from Tony Conway's A Legendary Event, taste our signature Goldentini and listen to Danny Staggs on the piano.
John Bachman, WSB-TV anchor, and his wife Jen are chairs.
Tickets must be purchased by Saturday, April 12. Tickets are not sold at the door. Click
here
to view the invitation and access registration for individual tickets ($150) or sponsorships (starting at $500).
AGA Looking for Volunteers
Our medical team is looking to add at least one new medical coordinator to the team. The medical coordinator will be "on duty" for one week each month and will be responsible for managing the medical care for AGA dogs. This position typically requires about 4 hours a day during the time you are "on call." For a complete job description, please contact Joan Heazel at joan@adoptagoldenatlanta.com.
We are also looking for a volunteer who knows how to do SEM. Please contact info@adoptagoldenatlanta.com for more information.
Ask the Vet:
Preventing Injury in Your Older Dog
Have an older Golden Retriever that needs special care? This article from Pedigree has some great ideas to help care for dogs suffering from arthritis, brittle bones and other issues resulting from advanced age.
Ask the Trainer:
My Golden Growls Occasionally -
Should I Be Concerned?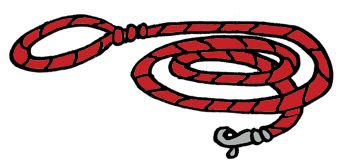 No. A growl is a valuable means of communication for a dog - something to be appreciated and respected. Never punish your dog for growling. You need to know when he's uncomfortable so he's not pushed past his ability to cope. Punishment can suppress the growl, eliminating the warning that he's about to snap or worse. Also, punishing a growling, upset dog can escalate him into full-on aggression.
If your dog growls:
Stop whatever you are doing. Wait until he relaxes, then move away so you're rewarding the relaxed behavior rather than the growl.
Analyze the situation. What made him growl? Were you near his food or toys? Touching, grooming, restraining, making direct eye contact, taking something away or making him do something may also have triggered the growl.
Figure out a different way to accomplish your goal. Lure with treats instead of pushing or pulling him. If you don't have to do whatever it was that elicited the growl, don't do it.
Evaluate your dog's stressors and reduce or eliminate as many as possible. Stress causes aggression. Things like strangers, loud noises, thunderstorms, vacuum cleaners, harsh verbal or physical punishment and even your own stress can be upsetting to your dog.
Don't forget, play-growling is perfectly acceptable. As long as you're sure he's playing, there's no need to modify this behavior.

Kroger Community Rewards Program:
Please Enroll Your Card
to Help Us Earn!
Since the start of AGA's participation in the Kroger Community Rewards program in January, 77 of our 3,500 AGA supporters have enrolled. That's roughly 2.2% participating in a program that donates funds to our Goldens at no cost to us. While we did earn $138 from the these households during the past quarter (thank you!), we know we can do much more.
The KCR program is an another easy opportunity for AGA to earn through "passive giving," meaning the dollars donated to AGA come from your actions rather than your pockets. Kroger simply allocates a percentage of funds to AGA based on the amount of shopping our enrolled card members do in a given quarter. This program will not impact the benefits you receive already from your Kroger card such as discounts and savings on gas purchases.
Please help us by registering your Kroger Card here. AGA's NPO number is 67180.
Also, please don't forget about our Amazon link when you need to shop on Amazon.com! Every dollar counts!
Register Soon for Golden Open
Golf and Tennis Tournament
This year's Golden Open Golf and Tennis Tournament will take place at the Marietta Country Club on Monday, June 2. Individual registration fee for golf, including cart, is $150. Registration for the tennis round robin is $100. Sponsorships start at $250 for each tournament.
For more information, contact golf@adoptagoldenatlanta.com or tennis@adoptagoldenatlanta.com. Watch for the Golden Open logo on the website in the next few weeks for complete tournament information and to register!
Enter to Win a Dell Laptop
The raffle at this year's Golden Gala will be a Dell Inspiron 17R laptop valued at $750. Click here to buy your raffle tickets now! Tickets are $20 and you do not have to be present to win the big prize!