Adoption Day
Recent Adoptions
Congratulations to all of our pups who found forever homes during February
!
Bruno
Polar
Murphy Flint
Shelly
Zeus
Lady
Bear
Scotch
Primrose
Riley
Mason
Tucker
Peanut Butter
Molly
Follow Us on Instagram
Upcoming Events
Saturday, April 19
Golden Gala
Monday, June 2
Golden Open
Golf & Tennis
Tournament
Shop Amazon, Support AGA
Use the link above to shop on
Amazon
and a portion of your purchase will be donated to AGA!
Bissell is a
Friend to AGA
Bissell has shown a long-standing commitment of support for homeless pets, and as a family run company, this passion starts at the very top. Bissell's Director of Corporate Affairs and Bissell Pet Foundation Founder, Cathy Bissell, believes that every pet should have a home and every home should have a pet. In fact, Bissell Pet Foundation awarded AGA a grant for $4,000 in December to be put toward the medical care of our Golden seniors!
If you need a floor cleaning product this year, one specially designed to tackle pet hair and odors, AGA will benefit if you buy it from Bissell. If we accumulate five Bissell cleaning product purchases in any given quarter in 2014, AGA will be entered in a drawing to win $5,000. Please shop Bissell here. If you purchase a product, please use the code "ADOPT" in the coupon or redemption code box and then select Adopt a Golden Atlanta.
Help Prevent
Canine Cancer
Have what it takes to help prevent canine cancer? If you have a purebred Golden Retriever younger than two years of age, register your dog with the Morris Animal Foundation to get involved with this important study. VCA Buckhead Animal Hospital is one of the clinics participating, so if you have a Golden that qualifies for this study, contact them to get involved!

Letter from the President
We Want Your Company in 2014!
AGA has wonderful supporters - people who have adopted from us, people who have a great love of Golden Retrievers and people who have an immense love of all animals know that the friendliest dog on Earth doesn't deserve abandonment and the hurt that comes with that. If you are reading this newsletter, you are one of those supporters. Now we need your company.
Without corporate support, our fundraising goals can't be reached. Many companies have matching donation programs; for example, if you give $20 to AGA, your company makes an additional $20 donation. We just have to give you the information your company requires for this program. If your company doesn't have a program, ask them to think about starting one.
We also need corporate sponsors for our events. Two, in particular, are good events for corporate sponsorship: the Golden Gala and the Golden Open Golf & Tennis Tournament. We offer many different levels for financial support. In addition to money, we also need products for our auctions and raffles. A donated product is money to us. And if you happen to own your own company, can we talk? Contact us at info@adoptagoldentatlanta.com for details on how your company can help our 501(c)(3) nonprofit with a tax deductible golden gift.
-Lauren Genkinger
Orphan of the Month:
Jazzy
Meet Jazzy, our March 2014 Adopt a Golden Atlanta Orphan of the Month!
Jazzy is a 4-year-old Golden Retriever/Australian Shepherd mix who is looking for the perfect family to call her own. Jazzy is an active girl who loves all sorts of exercise such as going for walks and playing catch with frisbees. She especially enjoys showing off her moves on the agility course, so she is looking for a family who will continue to work with her on her favorite pastime.
Jazzy does get along with other dogs, but she is looking for a cat-free environment. She adores children and is excellent with kids. She would also be thrilled to have a fenced-in yard where she can play catch and practice agility moves with her owner. If you think your home might be the right fit, this sweet girl would love to meet you!
You can meet Jazzy and our other orphans at Adoption Day on Sunday, March 2, at The Pet Set.
Shop at Kroger and Help
Raise Funds for AGA
At no additional cost to you, help us raise funds when you shop at Kroger! Adopt a Golden Atlanta is now enrolled in the Kroger Community Rewards program and eligible to earn community giving funds for AGA in 2014.
Kroger is giving away $750,000 in our community. To help us earn a percentage of this value, from $25 to the maximum allowable of $24,000 in a cycle, simply register your Kroger Card, enroll in AGA's Kroger Community Rewards program through our NPO number, then swipe your card when you shop!
Your enrollment will not impact your Kroger Card gas savings or any other benefits you receive through your card; it will only serve to help us raise donated funds from Kroger for our rescue work.
Please help us by registering your Kroger Card
here
, and make sure you enroll your card using
AGA's NPO number: 67180.
Golden Gala Plans Shaping Up
Make sure your calendar is marked for Saturday, April 19, from 7-10 p.m. for this year's Golden Gala at the Atlanta History Center. Join WSB-TV anchor and reporter John Bachman and his wife Jen, our Golden Gala chairs, for our largest fundraiser of the year. We'll have exquisite food from Tony Conway's A Legendary Event, our famous Goldentinis, a live and silent auction and Danny Staggs on the piano!
We are soliciting silent auction items such as restaurant gift cards, vacation home stays, tickets to entertainment and sporting events, jewelry, bottles of wine for the wine tower and Golden Retriever items and art. If you have items to contribute, please contact sue@adoptagoldenatlanta.com for more information.
If you or your company are interested in being sponsors (levels start at $500), please email juliann@adoptagoldenatlanta.com.
Ask the Vet:
Do I Need to Brush
My Dog's Teeth Every Day?
According to articles published by the Golden Retriever Club of America, brushing is most effective when performed daily. Even regular periodic professional dental cleanings do not offer the potential benefits of brushing on a daily or near daily basis.
The welcome news for owners is that some of the commercially available canine dental hygiene chews do appear to offer some benefit in managing periodontal disease and may be a time saving aid to home dental care. In addition, there are relatively new commercial foods that are specially formulated and processed to reduce dental disease. One study indicates that daily feeding of the dental food significantly reduced plaque and gingivitis by 39 percent and 36 percent, respectively, compared to daily feeding of typical dry food.
Dental chews, dental foods and home scrapings may be beneficial for your dog's oral health, but they should not be seen as substitutes for brushing at least every other day. Only brushing acts to reduce the anaerobic bacteria that accumulates below the gum line, so brushing should remain a regular habit to keep your dog as healthy as possible.
Ask the Trainer:
How Many Commands Can
My Dog Really Understand?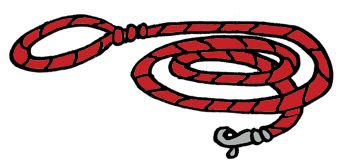 Golden Retrievers have some of the largest vocabularies of all dogs, comprehending an average of 165 words. If you use what motivates your dog to your advantage, they are readily teachable. Some dogs respond best to food rewards, while others would rather play as a treat.
Dogs understand concrete words like "ball" because they can associate an object with it. They have trouble with abstract words like "love" because it is not something they can see. Present a toy to your dog while telling him its name. Don't teach more than two words per day and review the words learned daily to reinforce understanding.
Action verbs like "fetch" are the next category to teach. Try to catch him doing the action and give it a name. If he picks up the ball and brings it to you wanting to play, praise and give the command "fetch the ball." With consistency, he will quickly catch on.
Devise simple, one word commands for other behaviors you desire in your dog. Make sure your family, friends and visitors use the same words.
Aside from his name and basics commands like "come" and "stay," here are some useful words to add to your dog's repertoire:
Watch me: Eyes meet yours
Off:

Jump off furniture or people

Down:

Lie down with chest and stomach on floor

All done:

Release from "stay" position

Wait:

Pause briefly, such as at doorways

Find it:

Look for toy or treat after you toss

Bed or Place:

Walk to usual bed or place

Get it or Fetch:

Retrieve a toy or other item

Give:

Release item into your hand

Easy:

Slow down

Bathroom or Outside:

Potty time

Crate or Kennel:

Return to crate

If you have unexpired medications that you are no longer using for your dog, please contact the medical team to donate these items. We can redistribute them to our orphans and save the cost of purchase. Email us at
medical@adoptagoldenatlanta.com
and we will arrange to get them. Thanks!